Issue 4 / 2000
They made South Asia their home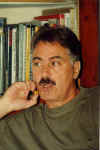 Arthur C Clarke in Sri Lanka; Mother Teresa, Mark Tully, Barry John in India are among many who made South Asia their home. They chose to make it their home - for the love of the place.
Nirvana of Indian banking
-Aditya Puri &HDFC just did it!

HDFC Bank was created in 1995. In a short span of 5 and a half years, the bank has set an amazing track record. Last week the financial magazine Forbes Global rated HDFC Bank as one of the top 20 small companies in the world. Merrill Lynch, Credit Suisse and analysts have ranked it as one of India's fastest-growing and best-managed banks. It has 1.3 million customers. It is India's largest privately owned bank. Its return on equity last year was 29%. Euromoney awarded it 'Best Bank-India' for 2 consecutive years in 1999 and 2000 and so did Finance Asia. the-south-asian met Aditya Puri - the bank's MD/CEO - the man behind the bank's success story.
Karakoram- 'the throne room of the Gods'



There are 14 peaks in the world that rise above 8000 metres or roughly 25,000 feet. Twelve of these peaks are
in South Asia - in India, Nepal and Pakistan. Pakistan International's 'Air-Safari' takes one over some of the highest and most spectacular peaks of the world. The journey of 1 hour and 50 minutes is a flight into another era, another realm – the closest most of us can get to names such as Nanga Parbat, K2, Broad Peak, Rakaposhi, Concordia, Trango Towers and more. The entire journey is nothing less than a spiritual experience.
Darjeeling's little train - the first industrial heritage site in Asia to be inscribed on the World Heritage List.

Train enthusiasts the world over know about this masterpiece which came into existence in 1881. Over a century later, American writer Warren Bentley aptly described a recent ride on this toy train as the " journey of a lifetime".The trip from New Jalpaiguri to Darjeeling on the 'Queen of the Hills', one of the world's narrowest gauge trains, just two feet wide, is a marvel of railway engineering. Built in 1881 on a plan drawn by Englishman Franklin Prestige, the train chugs past lush tea gardens and rippling streams as it ascends the Eastern Himalayas looping through tunnels and mountain passes on its uphill climb. Described by many as the ultimate rail wonder of the world that still exists to be enjoyed, the toy train climbs upto Ghum at a height of 2,258 metres (7,408 feet) the highest railway station in the world.
Books



'Contemporary Art of Bangladesh' by Art & Islamic World (UK)



Silk Road on Wheels by Akhil Bakshi
Other articles
Hampi- the lost splendour of the 16th century Vijayanagar Empire

Saving the Steam Engines

Manoj Bajpai - a brief chat