Alsisar Mahal
- Shekhawati/Rajasthan's Best-Kept Secret
<![if !supportLineBreakNewLine]>
<![endif]>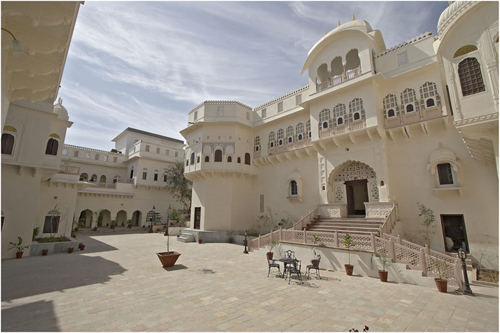 The newly restored Alsisar Palace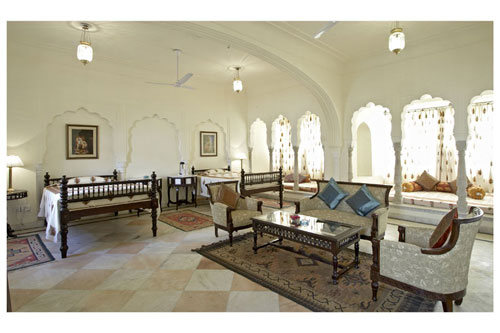 The spacious suites indeed convey a feeling of living in a palace.
A 17th century ancestral fort-palace of the Thakurs of Alsisar- in the midst of a languorous and an unhurried village of 5,000 - was converted into a heritage hotel and opened its stately doors to visitors six years ago. The palace looks huge but it is surprisingly intimate. The golden walled island lies at the extreme end of Alsisar village. The several palace rooftops provide stunning views of the village and the semiarid barren landscape, but for the shrubs and the ubiquitous khejri trees.
The Alsisar family, headed by Thakur Gaj Singh Ji, owns and runs Alsisar Mahal. It is Shekhawati's or rather Rajasthan's undiscovered and best-kept secret, unexploited and unspoilt by the mainstream tourist circuit of Rajasthan.
Read the entire article in the print edition of The South Asian Life & Times
subscribe@the-south-asian.com