RIMC – An Exclusive School in India Turns 90!
Rashtriya Indian Military College
Dehradun, Uttarakhand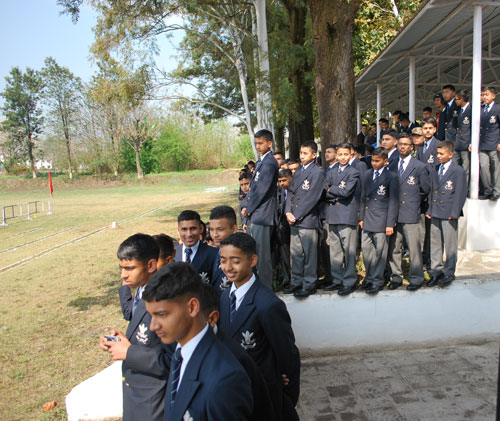 A deceptively austere gate, though guarded, swings open to the RIMC campus. One is, at first, unprepared and later unable to take in the full sweep of this exclusive institution's history. The sheer expanse and the botanical charm of the 138-acre college grounds, distinguished by its neat Tudor structures, is a visual indulgence. Many of the architectural signatures remain unchanged – but a few new ones are conspicuous for the wrong reasons.
This is where 250 cadets, after a stiff selection process whereby only 25 new cadets are admitted to Grade VIII every 6 months, spend five years learning a way of life. In the past five years cadets from RIMC have consistently topped the All-India entrance examination to the National Defence Academy.
Eight Service Chiefs in the past – five in India, and three in Pakistan – are among its alumni.
Not without reason is the application and admission process to RIMC a bit more demanding than for most universities. It is exclusive – it is for the Best 25!
Read the entire article in the print edition of The South Asian Life & Times
subscribe@the-south-asian.com