August / September 2006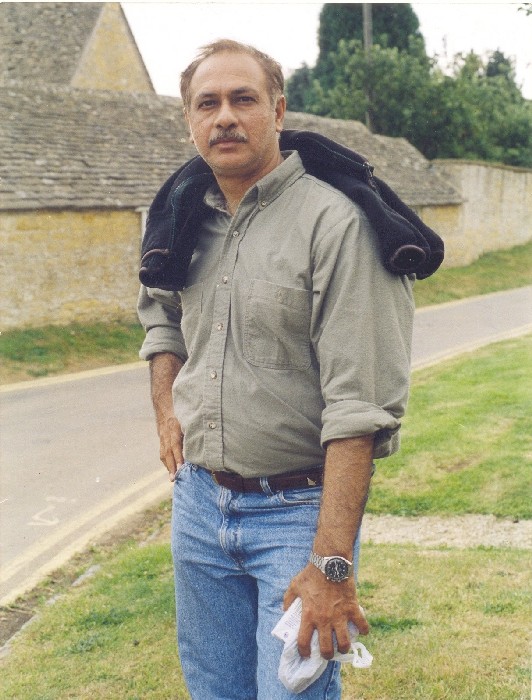 Salman Minhas 1950 - 2006
The-south-asian turned six in July. The sixth anniversary issue is dedicated as a tribute to Salman Minhas - a regular and an enthusiastic contributor to the-south-asian - who passed on in April 2006. This issue is a compilation of articles he wrote for the-south-asian.
Trained as a Software/Technology specialist, his interests were not limited to his field of specialisation. He was equally at ease writing on Optical Networks as he was on Sufism, or architectural heritage or the cotton textile industry of South Asia. His last desire was to trek to Concordia and view the moonrise and sunset at K2.
Born in Lahore, Pakistan, he studied at Aitchison College, graduated from Government College and proceeded to Berkeley, California, for a degree in Engineering, and then on to Essex for his Masters, where he specialised in Artificial Intelligence.
Salman had worked for the Saudi American Bank, Saudi French Bank and Sprint (USA), and was currently running his own company 'Information Engineers' in Lahore.
A true aesthete, he will be remembered for his intellectual sophistication, keen wit, kindness and helpfulness towards all - and his relentless thirst for knowledge.
Articles on Business/Technology

B2B - Part I
B2B - Part II

Optical Networks I
Optical Networks II

Role of Internet in South Asian development

Technology and investment in US stock markets

Security & Trust in Internet banking

Telecom & software - trends & future in South Asia

China & India - major players by 2025

Pakistan - IT Markets
Part I
Part II
Part III
Part IV