Environment
GMOs are based on ideology, not Science.
We don't need GMOs in our food and farming for food security
By Dr Vandana Shiva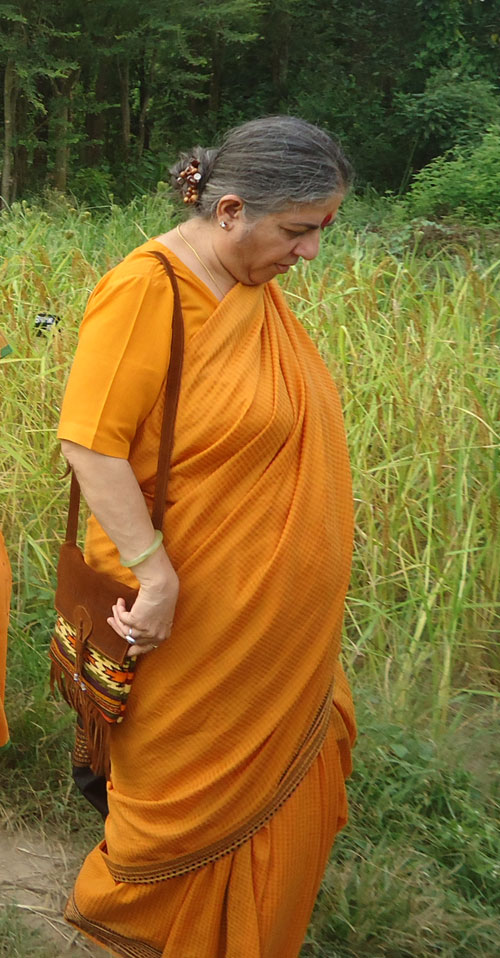 Vandana Shiva could well be the global face of anti-GMO movement. She is one of the most vocal, formidable and most well-respected environmentalists in the world. Beloit College, in Wisconsin, honoured her earlier this year with its Weissberg Chair in International Studies, and described her as "a one-woman movement for peace, sustainability, and social justice."
Vandana has her share of critics too. A recent issue of The New Yorker magazine carried an article almost entirely devoted to her titled 'Seeds of Doubt' by Michael Specter. Writing in defence of genetically modified crops, Specter undermined and virtually challenged Shiva's environmental concerns about GMOs. The article drew instant disapproval from many scientists and activists alike.
Responding to her critics, Vandana said that: "Quantum theory taught me the four principles that have guided my work: everything is interconnected, everything is potential, everything is indeterminate, and there is no excluded middle. Every intellectual breakthrough I have made over the last 40 years has been to move from a mechanistic paradigm to an ecological one..."
It is largely due to her efforts, that India has, so far, not permitted any genetically modified food crop for human consumption, though Bt cotton is grown widely.
Shiva founded Navdanya, an Indian women's movement, "to protect the diversity and integrity of living resources, especially native seeds."
In this article Vandana Shiva shatters the myths created and disseminated about genetically engineered organisms or GMOs.
Read the entire article in the print edition of The South Asian Life & Times
subscribe@the-south-asian.com