In Memoriam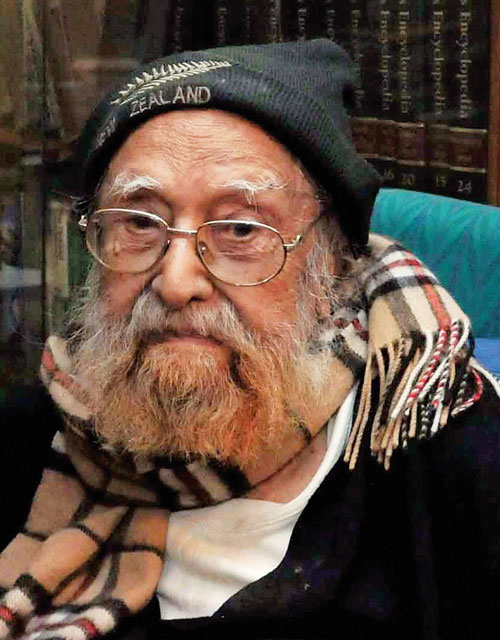 Khushwant Singh
(1915 – 2014)
Many amongst his fans thought he'd live to be hundred or more. For someone who enjoyed life and lived it passionately, within the parameters of a disciplined routine, it may have been possible to reach the milestone age. Just a year short of his 100th birthday, Khushwant Singh passed on. India's most widely read and inexhaustible writer, scholar, historian, journalist, columnist, editor – the ink in his pen flowed for more than six decades. I had the privilege of meeting him in September 2009 and then again, briefly, around Christmas the same year. A warm and an affectionate person, and a great host – he had the ability to make one feel right at home. He was in superb form – his curiosity and zest for life seemed unabated and his mental agility still unbelievable. He was loved and envied - for his guts. Outrageously outspoken, he took great joy in exposing the hypocrisy of the system and the society with his keen observations and a great sense of humour.
Khushwant Singh did not wrestle with any big existential questions in his writings. His easy and unpretentious style of writing - blunt but honest, shocking but not alienating – had little room for taboos and conventions. Amartya Sen described him as "a charmingly hedonistic rebel" He did not take himself seriously nor allowed others to do so.
But - his writings do reflect his keen intellect and range of interests - his History of the Sikhs is a work of undisputed scholarship; his Train to Pakistan (also made into a film) is a masterpiece that turned the pain of partition into a great novel; his Delhi – a Novel – a historical and an erotic novel set in 17th to 20th century Delhi (a city he is so strongly associated and rooted with), is almost an impassioned lament of a lover for a beloved. A must-read for all Delhi lovers!
In real life he exuded a sense of fun and humanism – and remained an engaging and an energetic individual. There were no barriers – religious, cultural, generational or even linguistic – in his thinking and writings. He was truly a free soul.
Reprinted below are some of his answers to questions I had put forth for a feature we were preparing on Sikhs, published in January 2010 issue of SALT.
- Roopa Bakshi
Read the entire article in the print edition of The South Asian Life & Times
subscribe@the-south-asian.com