Satyajit Ray
– A Cinematic Lyricist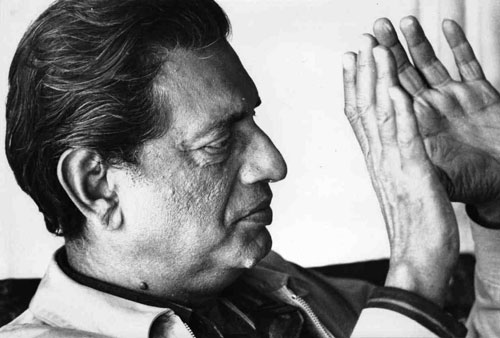 Satyajit Ray was an extraordinary man and a cinematic giant - one of the most appreciated in the world. Equally at ease with eastern and western artistic sensibilities, his films carried a global resonance. His films tower over those of other film-makers in the sub-continent- just as he, at 6' 4", towered over most of his countrymen. Ray's first film "Pather Panchali" ("Song of the Road"), also considered his best work, won a special jury prize at the 1956 Cannes International Film Festival and 15 other international awards, and is still polled as one of the best films ever made in the world. His later works, "Aparajito" (1956) and "Apur Sansar" that made up the Apu trilogy - one of the most brilliant series in film history – established his repute and standing as a gifted and a magical film maker – the films still have the same transcendental appeal they had over five decades ago. The images and characters remain haunting and unforgettable.
Ray's films were austere, delicate and humanistic – in sharp contrast to the formula films of music, dance, romance and violence churned out regularly by Bombay's film industry. His critics often accused Ray of making slow-paced films that lacked continuity. "What some consider slow," he responded, "may seem eloquent to Indians."
The Japanese director Akira Kurosawa said of Ray, "Not to have seen the cinema of Ray means existing in the world without seeing the sun or the moon."
Ray made films on the changing society of modern India, a country in the grip of rapid economic and political transition, and the effect of these changes on individuals, the consequent clash of values, and disintegration of ethics.
Read the entire article in the print edition of The South Asian Life & Times
subscribe@the-south-asian.com